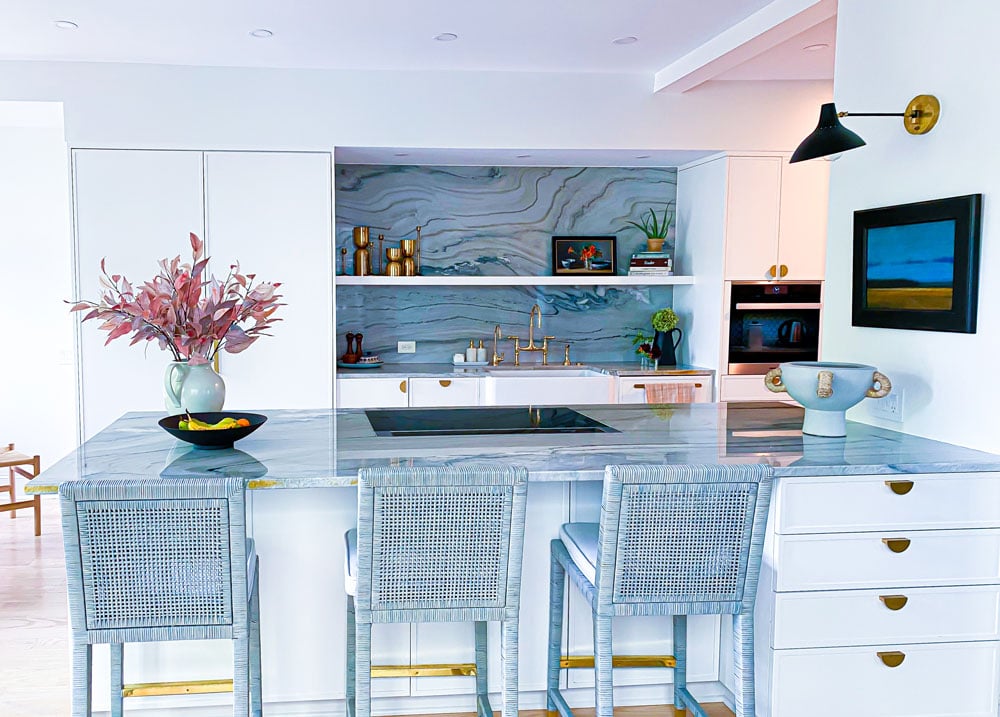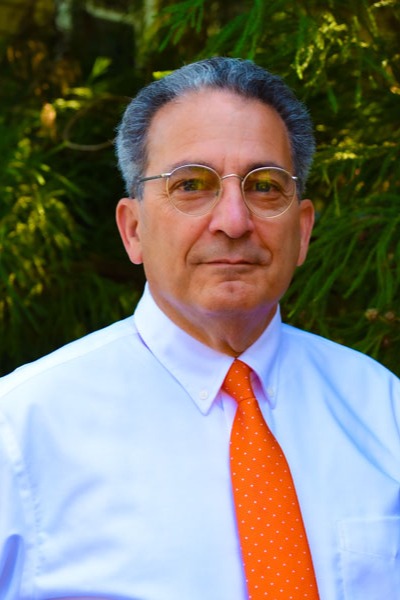 Joe Ressa
President and Principle
Joe Ressa, originally from Lewistown, Pennsylvania and who has resided in the Washington DC metro area for the past fifty years is the founder and CEO of RessaBuilt. Joe began his career in general contracting from an early age and gained his initial experience working for his father's business, Country Squire Construction. During this time, he learned the fundamental concepts and methods that make up successful general contracting. Throughout his five decades of experience in the field, Joe along with RessaBuilt has successfully completed thousands of projects while collaborating with highly respected architects and trade partners. His knowledge and experience allows him to judge his projects scope from the beginning to the end with pinpoint precession. As a leader in his company/industry, he is constantly looking to innovate and evolve within the fluid progression that general contracting is taking over the years. This has in turn led to the growth and success of the company within its niche market. Joe's dedication to the client/contractor relationship ensures that the client is always informed, involved, and satisfied with the progress and completion of the project. Outside of his professional duties at the firm, Joe is active in the Washington DC chapter of the Kiwanis Club while also spending time with his wife, children, and family.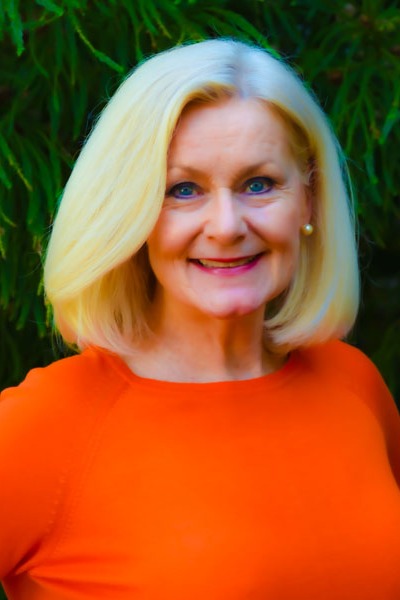 Amy Ressa
Selection Coordinator
Amy Ressa, originally from Elkhart, Indiana is the Selections Coordinator at RessaBuilt. Amy, who graduated from Indiana University-Bloomington with a BS Degree in Interior Design, began her career in corporate sales and customer service. Later, she used those decades of knowledge and experience to transition to the home improvement industry where she joined RessaBuilt. Her communication skills and ability to truly understand a clients wishes allows her to guide them through the process of selecting the assets for their project from the seemingly endless amount of options. Equally important is her complete understanding of timelines and budget to ensure decisions are made in a timely fashion, while also falling in line with financial parameters. Amy is always available and willing to answer questions to help explain the nuances of a construction project that might seem daunting to a client. Her calm yet pro-active demeanor makes her a client favorite and truly the Wonder Woman of RessaBuilt. Living her best life outside of her day to day business responsibilities, she is passionate about living a healthy lifestyle based on nutrition and exercise and spending time with her husband, children and family.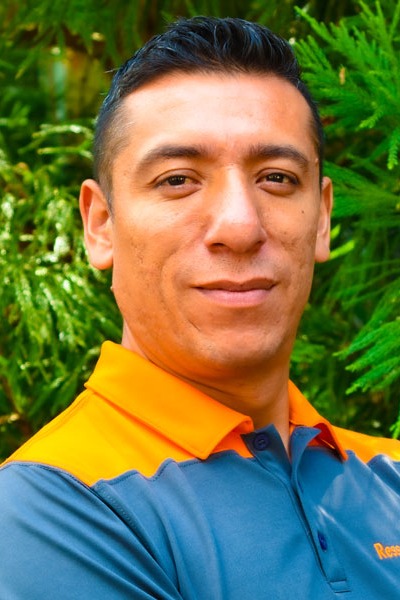 Lucho Barron
Senior Project Manager
Luis "Lucho" Barron, born in Bolivia, and who immigrated to the DC area in 1999 is the pinnacle of the RessaBuilt project management team. Trained as a carpenter upon joining Ressabuilt, he continued his development and completed his certification for Blueprint Reading, and the NARI Certified Remodelers Program. Lucho has 17 years of construction experience, ten of which have been with RessaBuilt, where he has received glowing accolades in his reviews from the hundreds of clients he has collaborated with over the years. During his tenure at the company, he has advanced to the level of Senior Project Manager and holds a position on the company's leadership team. His client service, and leadership with RessaBuilt, and within the community is evident as he was recently nominated and named the PRO-Mid Atlantic's Most Valuable Project Manager, at the 2021 Contractor of the Year Awards. Outside of his professional duties, in his free time Lucho likes to play soccer, workout and is a trained dancer.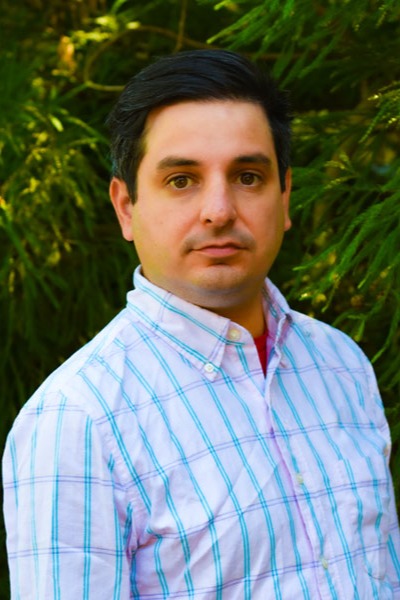 Michael Ressa
Marketing & Technology Associate
Michael Ressa, from Washington D.C., is the Marketing and Technology Associate at RessaBuilt. After receiving a BS degree in Psychology from University of Wisconsin-Madison, Michael went on to receive a Diploma in the Culinary Arts from the French Culinary Institute in NYC. Subsequent endeavors included chef positions at multiple Michelin starred restaurants throughout NYC. Michael finally attained one of his goals of being able to work for restaurateur Danny Myer when he was hired as the manager of Shake Shack's flagship location in Time Square. During this time he worked closely with the corporate marketing team along with the IT department to steadily grow sales and find innovative ways to promote the business in the very influential market. Departing the hospitality industry, Michael joins us at RessaBuilt to bring the marketing tactics and technology support skills he honed working at a publicly traded corporate restaurant. His out of the industry view point allows for him to find new and exciting ways for us to grow our business and give our clients the best experience possible. Off the clock, Michael still greatly enjoys cooking, especially for his family and friends.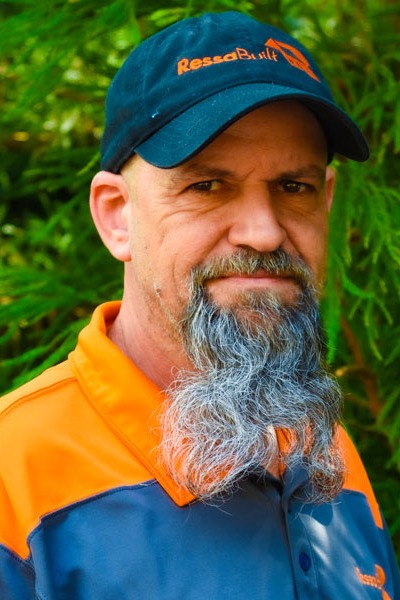 Mark Poirier
Project Manager
Mark Poirier, a native Virginian, residing in Woodbridge, and a trained master carpenter, has been with RessaBuilt since 2007. During his 30 years of remodeling experience, he has worked on both large and small projects that involved complex framing plans. Mark is proficient in the means and methods of delivering both classic and contemporary/modern aesthetics. He has a EPA Lead Certification, and is a Certified Remodeling Project Manager through the Professional Remodelers Organization – MidAtlantic Chapter. Mark is not only a talented carpenter, but also an excellent client service manager. This holds true whether he is working directly with a client or collaborating with an architect and is the reason RessaBuilt promoted him to be a Project Manager. His drive to help his clients realize their dream and vision on their project is his number one goal in his contracting process. As one of our longest serving employees beyond the ownership, Mark loves the feeling of family working at RessaBuilt embodies along with his value and significance in helping the company continue to grow.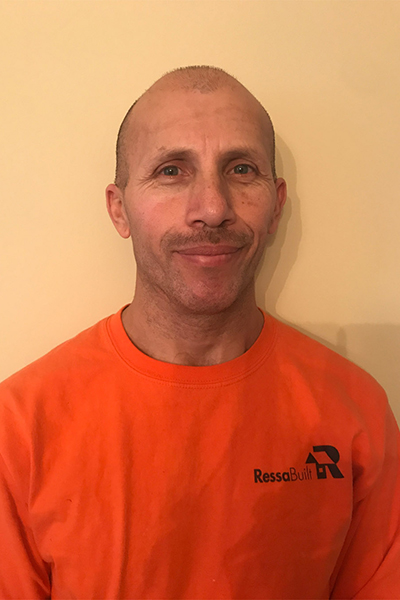 Pastor Ortero
Carpenter